Yamal LNG Over 50% Complete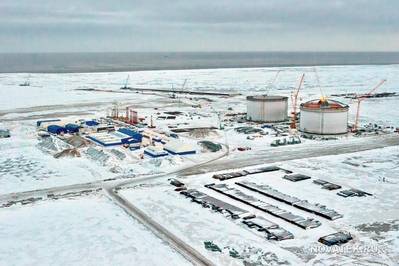 Novatek (NVTK.ME) deputy chairman and CFO Mark Gyetvay said the Yamal LNG project in Russia have now passed the 50 percent overall completion mark.
Gyetvay noted that 100 percent of the Yamal LNG's production capacity has been sold.
Additionally, he confirmed the first cargo from Yamal LNG's first train, which has passed the 65 percent completion mark, will be shipped during the second quarter of 2017.
Gyetvay said Yamal LNG was "very competitive" with other LNG projects globally, not least given the very low feedstock and other costs.
Novatek was also looking at the possibility of building a brand new LNG facility on the nearby Gydan Peninsula to the east of Yamal, he added.
Shareholders in the project, besides the operator Novatek that holds a 50.1 percent stake in the project are Total and CNPC with a 20 percent stake each and China's Silk Road Fund with a 9.9 percent stake.