Oil Holds Just Below $80, Supported by Supply Concerns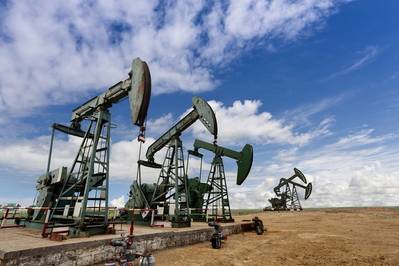 Brent oil prices eased modestly on Wednesday but stayed near their highest level this year, supported by concerns that producers may fail to cover a supply shortfall once U.S. sanctions on Iran come into force in November.

Brent, the global oil benchmark, slipped 18 cents to $78.85 a barrel by 1336 GMT, after Tuesday's 1.3 percent rise on a media report that Saudi Arabia, the world's largest oil exporter, was comfortable with prices above $80.

ANZ bank said in a note that investors took the report that cited unnamed sources as a signal Riyadh "won't be aggressively responding to the rise in prices with supply increases".

Consultant JBC Energy cautioned against reading too much into the report. "It may well be that too much attention is being put on these indirect anonymous statements," it said.

U.S. crude prices were last up 28 cents at $70.13.

Reuters reported on Sept. 5 that Saudi Arabia wanted oil to stay between $70 and $80 a barrel to keep a balance between maximising revenue and keeping a lid on prices until U.S. congressional elections.

The focus on oil supply has been reflected in the options market this week, where investors have scooped up large amounts of buy or call options, suggesting they see prices rising.

Data from the InterContinental Exchange (ICE) shows open interest in calls that give the owner the right to buy Brent futures at $80 and $85 by next week grew by nearly 45 percent on Monday and Tuesday to an equivalent of 54 million barrels of oil.

The Organization of the Petroleum Exporting Countries and other producers including Russia meet on Sept. 23 in Algeria to discuss how to allocate supply increases within their quota framework to offset the loss of Iranian supply.

U.S. sanctions affecting Iran's oil exports come into force on Nov. 4 and many buyers have already scaled back Iranian purchases. But it is unclear how easily other producers can compensate for any lost supply.

However, concern over supply overshadowed a surprise increase in U.S. oil inventories. U.S. crude stockpiles rose by 1.2 million barrels to 397.1 million in the week to Sept. 14, the American Petroleum Institute said.

Official inventory data from the U.S. Energy Information Administration will be released on Wednesday.
By Amanda Cooper, Additional reporting by Meng Meng and Aizhu Chen in Beijing