Japan's Eneos Shuts Osaka Refinery CDU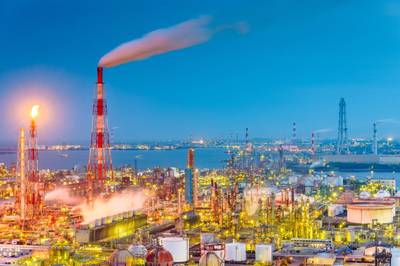 Japan's biggest refiner, Eneos Corp, permanently shut the 115,000 barrels-per-day (bpd) crude distillation unit at its Osaka refinery on September 30 as planned, a company spokeswoman said on Friday
The refiner, which was formerly known as JXTG Nippon Oil & Energy Corp and is now under Eneos Holdings Inc, is shifting its joint venture with PetroChina Co to Eneos' Chiba refinery after shutting the venture's Osaka refinery.
Eneos also shut the 127,500 bpd CDU at its Wakayama refinery on Sept. 27 for scheduled maintenance, with a plan to restart in early December, the spokeswoman said.
The company also shut the 120,000 bpd No.1 CDU at its Negishi refinery on Sept. 25, with an aim to resume operations in early November.
(Reporting by Yuka Obayashi; Editing by Muralikumar Anantharaman)