Gunvor's Rotterdam Oil Storage is for Sale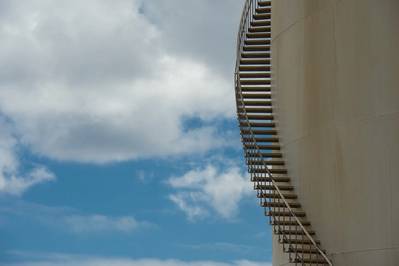 Trading house Gunvor is looking to sell a stake in more of its Rotterdam oil storage, two sources told Reuters, after offloading a chunk last year to a subsidiary of state oil giant Saudi Aramco.
Gunvor acquired a significant amount of storage in Rotterdam, Europe's deepest port and a hub for its oil trading, when it purchased the 88,000-barrels-per-day Rotterdam refinery from Kuwait Petroleum International in 2016.
It sold its stake in crude oil storage at the Maasvlakte Olie Terminal late last year to Saudi Aramco Overseas Co.
One source close to the negotiations and an oil trade source told Reuters that Gunvor is now looking to divest partially the 1.5 million cubic metres of oil storage it still holds at Stargate Oil Terminal Rotterdam B.V.
That facility includes a mix of products including crude oil, liquefied petroleum gas, naphtha, gasoline, kerosene, gasoil, vacuum gasoil and fuel oil.
Trading houses, including Gunvor's rivals such as Vitol and
Glencore
(GLCNF)
, have been offloading their oil storage stakes as OPEC-led cuts in
oil production shifted
the market away from years of supply surplus.
The stockpile reduction has curtailed contango, a market structure in which future prices are above current levels. Contango enables traders to make money just by storing oil.
Reporting By Libby George and Dmitry Zhdannikov