Höegh LNG Secures FSRU Debt Financing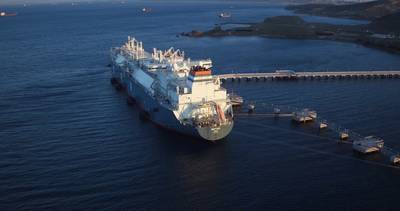 Höegh LNG Holdings Ltd. said it has received commitment letter for a sale and leaseback financing for another floating storage and regasification unit (FSRU) of up to $206 million. FSRU #10 is currently under construction at Samsung Heavy Industries (010140.KS) in South Korea, and is scheduled for delivery in the second quarter of 2019.
The facility is provided by CCB Financial Leasing Co. Ltd. (CCBFL), a wholly owned subsidiary of China Construction Bank (CCB), and is available to fund 70 percent of the delivered cost of the FSRU, increasing to 80 percent once long-term employment for the unit has been secured. The facility bears a 20-year amortization profile and has a tenor of 12 years. Höegh LNG said it intends to fix the interest rate, and based on the current swap rate environment, the fixed interest rate is expected to be around 6 percent. The facility is subject to final documentation.
Sveinung J.S. Støhle, CEO & President of Höegh LNG, said, "With this sale and leaseback facility, Höegh LNG's current newbuilding program is now fully equity and debt funded. Combined with the recent three newbuilding debt facilities, Höegh LNG continues to demonstrate support from a wide group of leading international banks and credit institutions, now also including CCB. We are pleased to welcome CCBFL to our lending group and appreciate its support in the financing of the last FSRU in our current newbuilding program, at a combination of tenor, amortization profile, flexibility and interest rate that is attractive and supportive of our commercial strategy. This agreement is also fully in line with HLNG's strategy of expanding our activities in China, where we currently have the FSRU Höegh Esperanza on charter to CNOOC, and are actively pursuing new projects."