Yamal LNG Project Received €780 Mln in Chinese Loans in July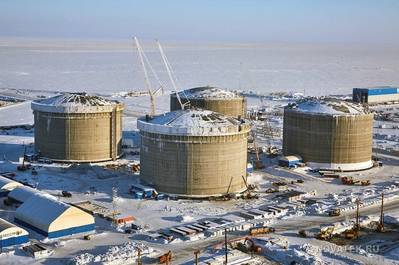 The
Novatek
(NVTK.ME)
-led Yamal LNG project in
Russia received
financing in July worth about 780 million euros from China Development Bank and Export-Import Bank of China, according to Yamal's accounting report published on Tuesday.
The 15-year loan deals, of 9.3 billion euros and 9.8 billion yuan ($1.48 billion), were signed by the two Chinese financial institutions in late April.
The latest disbursement follows the first chunk of 450 million euros Yamal received in late July.
Before receiving the financing from the Chinese banks, the project's future had been jeopardised by Russia's lack of access to Western capital markets after Europe, the United States and a group of other countries imposed sanctions on Moscow for its role in the Ukraine crisis. The fall in
oil prices
, used as a benchmark for gas prices, had also clouded its prospects.
Novatek holds 50.1 percent of Yamal LNG, the world's most northerly project of its kind, located beyond the Arctic circle. France's Total and China National Petroleum Corp control 20 percent each, while China's Silk Road Fund owns 9.9 percent.

($1 = 6.6240 Chinese yuan renminbi) (1 euro = 71.8164 roubles)

(Reporting by Olesya Astakhova; Writing by Lidia Kelly. Editing by Jane Merriman)