Trelleborg's Safepilot for Shell's Brent Data Decommissioning Project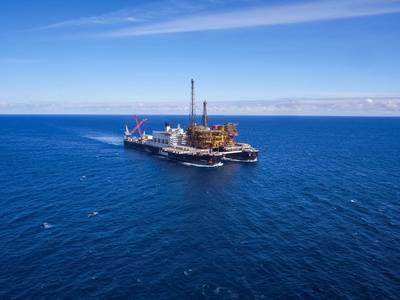 SafePilot from Trelleborg's marine systems operation helped to pilot Allseas' 200 meter-long barge, Iron Lady, from the Tees Bay to Able UK's Seaton Port in Hartlepool which transported Shell's 24,200 ton Brent Delta topside to Able's facility on May 2, 2017.
The Shell-operated Brent field, is located 115 miles east of the Shetland Islands, in 140 meters water depth, and has been in production since 1976. As part of Shell's complex Brent Decommissioning Project, the Brent Delta topside, was lifted from the concrete legs of the Gravity Base Structure using innovative single lift technology. This was made possible by Allseas' 382 meter-long Pioneering Spirit vessel, marking the world's heaviest offshore single lift. Pioneering Spirit then transported the Brent Delta topside to Tees Bay where it was transferred to the Iron Lady, before embarking on its journey along the Seaton channel to Able UK's decommissioning port, where around 98 percent of the platform topside will be recycled.
To ensure the safe and efficient piloting of the Iron Lady to Able UK's Seaton Port, Tees Bay Pilots, the official maritime pilot group for the ports of Tees and Hartlepool, required holistic oversight of the 1,000 meter-long Seaton Channel. Trelleborg supplied Tees Bay pilots with a Safepilot Portable Pilot Unit (PPU), an "all in one" unit with built in roll and pitch sensors, and SafePilot CAT II, a precise, reliable tool for navigation and berthing, providing all required navigational data.
Mark Green, Senior Tees Bay Pilot, commented: "The pilotage of the Iron Lady and platform topside from Tees Bay to its final resting place at Able Seaton Port, provided the opportunity to utilize an advanced high accuracy piloting and navigational tool to effect a safe and efficient operation. Trelleborg certainly didn't disappoint with their SafePilot PPU and software, which proved to be the perfect solution."
Trelleborg's SafePilot PPU software provides a touch screen interface, which facilitates quick interaction to make piloting smoother. The instant zoom function and new intelligent chart structure improves response and decision-making times, giving pilots greater control and more accurate piloting and navigational maneuvers.
Trelleborg's SafePilot CAT II is completely independent of the ship's sensors. CAT II uses both GPS (L1) and GLONASS (L1) satellites and is prepared for Gallileo.
SafePilot is a critical component of SmartPort. SmartPort by Trelleborg is a technology platform that connects disparate, data-driven assets to power communication and decision making in the port environment, giving stakeholders a holistic view of operations.