Topaz Resolve Goes to Work in the Mediterranean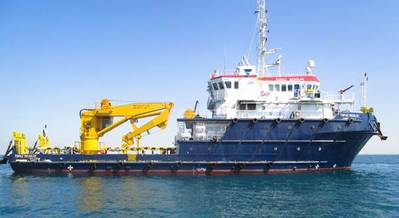 International offshore support vessel company Topaz Energy and Marine said its multipurpose supply vessel (MPSV) Topaz Resolve has commenced a charter in support of geophysical and geotechnical survey operations in the Mediterranean Sea for a European oil major.

Topaz Resolve is operating from Limassol, Cyprus for an initial period of one month. The vessel is a multi-functional ROV, dive and survey vessel and is equipped for deep and shallow water operations, in DP2 or by 4-point mooring. The 50m vessel, which was built in late 2015, is equipped with a 25 metric ton offshore subsea crane. The vessel features the latest technology in navigation and communication, and can accommodate up to 56 people.

Topaz has a growing operation in the Mediterranean with a presence of two DP2 PSVs, one DP1 AHTSV and one ERRV, alongside the Topaz Resolve.