UK Throttle Back on Two Offshore Wind Projects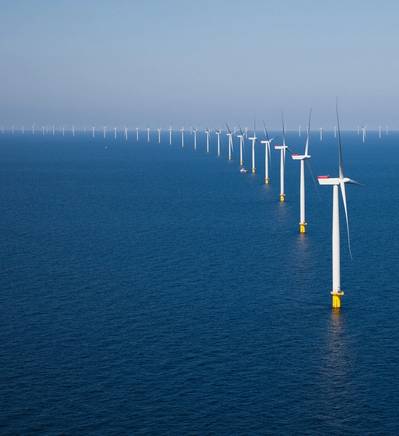 Forewind, in agreement with The Crown Estate has revised the current development potential for the total capacity of the wind energy projects in the Dogger Bank Zone from 9 gigawatts (GW) to 7.2 GW. At the same time, the consortium behind London Array has announced it will not proceed with the development of Phase 2 of the offshore wind farm.

Dogger Bank
The revision has been made following more than four years of offshore and onshore surveys and assessments, which have concluded that the organisation's focus should be on those projects which are most likely to achieve a positive financial investment decision at this time.

Forewind has been exploring the potential for up to eight offshore wind energy projects. This announcement revises this to six 1.2 GW projects, which still offers the potential to more than double the UK's current offshore wind operating capacity. The Forewind consortium (RWE, SSE, Statcraft, Statoil (STO)) considers that the revised capacity better aligns plans for the Zone with the UK government's aspirations for offshore wind deployment given its current target of between 8 and 15 GW of energy projects by 2020.
London Array
The decision not to proceed with the Phase 2 development follows a review by the consortium members of their respective portfolios, the technical challenges and the environmental uncertainties surrounding the site, which require a wait of at least three years until Phase 2's potential impact on birds could be completely assessed.

London Array has formally requested The Crown Estate to terminate the agreement for lease for the Phase 2 area and has cancelled the remaining grid capacity it had reserved at the National Grid (NGG) substation at Cleve Hill, Graveney, Kent.

General Manager Mike O'Hare said: "Phase 2 has always been subject to a Grampian condition requiring London Array to demonstrate that any change caused by the additional turbines to the habitat of the Red Throated Divers that overwinter in this part of the Thames Estuary would not compromise its status as a designated environmental Special Protection Area.

The consortium (DONG Energy owns 50%, E.ON has 30% and Masdar has 20%) inform that the original consent for London Array was for a wind farm of up to 1000MW, with 630MW in Phase 1 – which is complete, fully operational and the world's largest offshore wind farm. Phase 2 had the potential to provide capacity for a further 370MW although known constraints on site resulted in plans for just 240MW being drawn up with an expectation that the final capacity would be closer to 200MW.