N-Sea Bags $56 Mln in International Contracts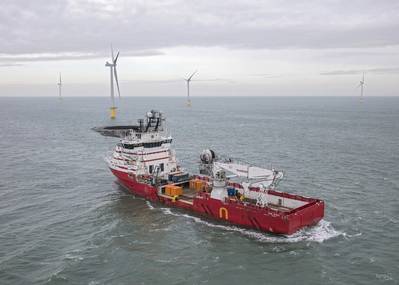 U.K. and Netherlands-based subsea provider N-Sea said it secured major contracts to the value of £40 million ($56 million), during Q4 of 2017 and in early Q1 2018, providing a sound backlog for the coming season.
The projects, which include U.K. east coast windfarm work, interconnector cable projects and German Baltic scopes, will be delivered with a variety of vessels on behalf of customers in the oil and gas, renewables and utilities sectors.

N-Sea commercial director, Gary Thirkettle, said, "N-Sea continues to evolve, developing our expertise and assets to match the business mix in the new
energy economy
. While our oil and gas IMR proposition remains strong, we see strong growth in other sectors and with a variety of new customers across our core European region.
"In addition to our European activity, 2017 saw several exciting and significant new projects further afield, in North Africa, West Africa and the
Middle East
. We will continue to seek out further opportunities for export of our expertise."
The past two years have seen N-Sea extend core technology into a number of sectors and establish entities in
Germany
and the UAE. Strategic investment in people, equipment and vessels has been coupled with new and strengthened partnerships, and an increased commitment to technological innovation, via in-house and academic R&D.