Saudi Aramco to Ink Deal to Make Onshore Oil Rigs, Equipment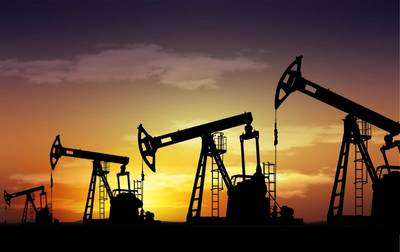 Saudi Aramco signed a deal with National Oilwell Varco Inc. (NOV) to form a joint venture to make onshore rigs and equipment in Saudi Arabia, the state-owned Saudi energy firm said.
Saudi Aramco will own 30 percent of the venture, while the rest will be owned by NOV, the statement said.
Aramco, the world's biggest oil producing company which the Saudi government plans to list in the kingdom and abroad, has been seeking to expand its operations with new downstream and associated industry investments.
The new venture, which will be based in Ras Al-Khair, near the Jubail Industrial City on Saudi Arabia's east coast, aims to produce 10 onshore rigs per year,
Aramco said
.
Commissioning of the facility is expected by 2020 with the first rig to be delivered in 2021, the company said.
Reporting by Dahlia Nehme