Ørsted Hires Focus Consultants on Sustainable East Coast Offshore Hub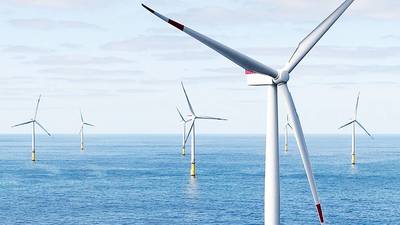 Focus Consultants has been appointed to deliver sustainability services for a new East Coast Hub for the offshore wind giant, Ørsted, which is currently building the biggest offshore wind farms in the world.

Currently in construction on the Royal Docks at Grimsby, Lincolnshire, the building will represent a state-of-the-art operations and maintenance hub to support both the construction and operation of Ørsted's offshore wind farms, from which they currently operate more than 1.2 gigawatts (GW) of capacity with a further 2.6GW under construction.

"The construction, operation and maintenance of such a large off-shore wind capacity necessarily requires a highly specialised and high-quality base from which to conduct activities," said Focus partner Jason Redfearn.

"The new O&M hub, being constructed by Hobson & Porter, will provide such a facility. As a part of this, Focus Consultants has been appointed to undertake a BREEAM sustainability assessment of the building's design and construction. With a target of 'Very Good', this requires the implementation of sustainability standards that surpass those of UK Building Regulations," he added.

Focus, is a sustainability specialist and offers a range of energy and sustainability services including BREEAM assessment, with expert advice on sustainable building methods, building physics, Energy Compliance and Testing.

Material selection within any development underpins the sustainable standards incorporated as part of the construction. The Ørsted O&M hub is targeting high scores within this section of BREEAM, which rewards those who procure materials with low environmental impact, including embodied carbon, over the life of the building.

The scheme is also actively trying to manage the source of materials by selecting, where appropriate, suppliers that have EMS (Environmental Management Systems) in place.

Ørsted is creating the biggest offshore wind farms in the world off the Yorkshire Coast; Hornsea Projects One and Two's 339 turbines will be able to provide enough electricity for well over 2.3 million homes, when the wind farms become operational in 2020, and 2022 respectively.