Revenue Leakage: A Cost of Doing Business or Ripe for Change?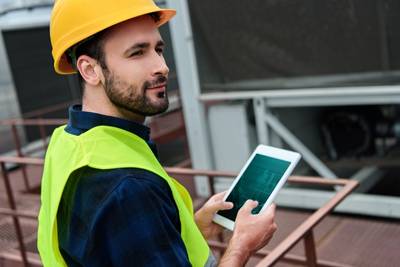 Talk to any business leader in the oil and gas industry and they'll likely tell you that revenue leakage is an unfortunate cost of doing business. It's no secret, it's just something that happens. And most CFOs don't know that there are solutions that can help them save their companies tons of money, and who doesn't want that?
But this usually requires the implementation of new technologies, not something that the majority of oil and gas professionals often embrace. So how can leaders in these companies step outside of their comfort zone and help employees get on board with change management?
Change can be daunting. When companies must manage a broad transformational change across their entire enterprise, it requires team "buy-in" as well as extensive planning and exacting execution. The benefits of such change, however, can result in dramatic outcomes.
Some field technicians don't even use company email, so the thought of implementing new technology can seem unmanageable. But, consider the potential return on your investment and keep these things in mind.
It's not as big of a change as you may fear
Recent studies have shown that 95 percent of American adults have a cell phone; of those people, 77 percent are using a smartphone. You may be surprised to find that the field technician, who is unwilling to have a company email, may also be checking a social media account on their smartphone. Technology adoption is moving rapidly and people realize they need to get on board. If properly trained, automation in the field will eliminate inaccuracies and maximize efficiency.
Implementation is key
A detailed and well thought out implementation plan is key to a successful launch of any new technology. Working with a team that offers services like implementation support is important. Make sure they have a plan to roll out the new technology in phases, which will ensure successful adoption of the software, both in the office and in the field. It often works well to leverage a train-the-trainer methodology, training key users, so they can then train additional users in the field.
Know the nuances of the industry
While many field operations management solution providers focus on developing tools that meet the needs of companies across a wide range of industries, it's important to find one that focuses exclusively on developing solutions for companies in the industry that you're in - oil and gas.
By working with a technology partner who has domain expertise in this industry, they are able to incorporate differentiators throughout its solutions that make a dramatic impact on the industry workflow. While most companies in these industries have similar needs, each individual company has specific workflows and forms that need to be customized down to the last detail.
Technology is a major differentiator in the oil and gas industry
The digital oilfield is now. More and more companies are adopting new communication technology to maximize production. As more users implement these technologies to manage their mobile field operations, they are able to take advantage of needed tools like reporting analytics.
Analytics features give you the ability to report on operational and job information over a period of time, related to services performed, revenue, customer use, activity by location, and more. This information is beneficial both internally for management and externally to share with customers. Providing customers with intelligent reports related to their current and past jobs is a differentiator in the oil and gas industry and can provide a competitive edge for the sales team.
There are also technologies available that solve the online/offline riddle. Field personnel often work in remote areas without reliable Internet service, but they need to stay connected. It is key to find a technology that works both online and offline on an iPad, Android, or Windows-based tablet or laptop so your field technicians can perform their job, make changes to the ticket, attach any related photos or documents and record any relevant site data. When the crewmember returns to an area with Internet access, they simply synchronize their tablet or laptop with the technology's cloud.
At the end of the day, companies want to make money, and there are technologies that will eliminate revenue leakage. It's important to pick the right technology partner that offers the services specific to your industry and company and then work with that partner to implement it for your field workers and office staff as seamlessly as possible.
The Author
Travis Parigi is the Founder and Chief Executive Officer at LiquidFrameworks. Travis focuses on growing LiquidFrameworks's software platform and evangelizing its benefits to customers. He plays an active role in the technology, architecture and overall product vision of the company. Prior to LiquidFrameworks, Travis was a founding member and served as a Senior Engagement Manager for Emerging, Inc., an e-Business professional services firm funded by Austin Ventures and Benchmark Capital with offices across the US.