Qatar Quits OPEC to Focus on LNG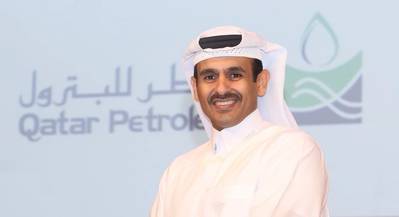 Qatar said Monday that it will leave the oil cartel OPEC on January 1 after nearly 60 years. The announcement was made in a series of tweets.

Saad Sherida Al-Kaabi, the Minister of State for Energy Affairs, announced Qatar's withdrawal from OPEC and said the organization was informed.

Qatar is one of the cartel's smallest oil producers, but is the world's largest exporter of liquefied natural gas.

The abrupt annoucement from the small, gas-rich state that it would sever ties with the influential oil cartel of 15 oil-producing countries after almost six decades has surprised the oil and gas industry around the world.

However, the Gulf nation's state oil company, Qatar Petroleum, made another announcement in a tweet. "Al-Kaabi: the withdrawal decision reflects Qatar's desire to focus its efforts on plans to develop and increase its natural gas production from 77 million tons per year to 110 million tons in the coming years."

Another tweet quoting Al-Kaabi said: "Qatar has worked diligently during the past few years to develop a future strategy based on growth and expansion, both in its activities at home and abroad"

"Achieving our ambitious growth strategy will undoubtedly require focused efforts, commitment and dedication to maintain and strengthen Qatar's position as the leading natural gas producer," he added.

Saad Al-Kaabi again quoted in another tweet: "Qatar is proud in its international standing at the forefront of natural gas producers, and as the biggest exporter of LNG - the cleanest fossil fuel, which has given Qatar a strong and resilient economy."

The country's energy minister said Monday that the move represents a "technical and strategic" change, Reuters reported, and was not politically motivated.