Proserv Norway Secures Decommissioning Work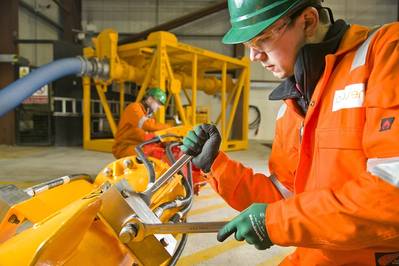 Energy services company Proserv has recently been awarded three contracts worth a combined value of more than $2.5 million (approx. 21.5 million Norwegian Krone) for decommissioning work in the Norwegian North Sea.

The firm's Stavanger facility will provide cutting services as part of a full severance package covering subsea and topside work. Compared to more traditional approaches, the cutting technology solutions deployed by Proserv can save hours in well severance and plugging, which can lead to significant savings in day rates over a campaign.

These awards build upon decommissioning successes for the company globally in recent months with around $8million worth of work secured in Asia Pacific, the U.K. and Gulf of Mexico.

As part of the decommissioning workscopes, Proserv will provide abrasive cutting, diamond wire cutting, grout removal and dredging services.

T\Proserv noted that the contracts come at a time of strong investment and development with the company currently investing more than $2 million to develop two new Multi String Cutting (MSC) systems for well severance campaigns, to meet market demand.