OMV Starts Offshore Oil Production in United Arab Emirates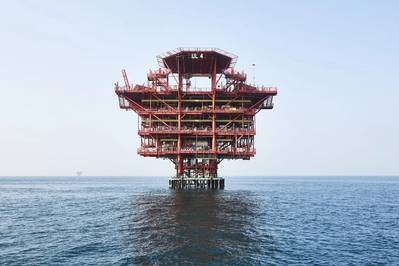 Austria's OMV started production at Abu Dhabi's SARB and Umm Lulu's offshore oil fields, expecting to produce 25,800 barrels per day by year-end, it said on Thursday.
The gas and oil group took a 20 percent interest in the two oilfields off the United Arab Emirates under a $1.5 billion deal agreed with the Gulf state's national oil company ADNOC in April.
OMV will initially produce 10,000 barrels per day and expects to increase its output to 43,000 barrels per day by 2023.
(Reporting by Kirsti Knolle ; Editing by Tassilo Hummel)