NRG Systems Acquires Direct Detect Lidar Technology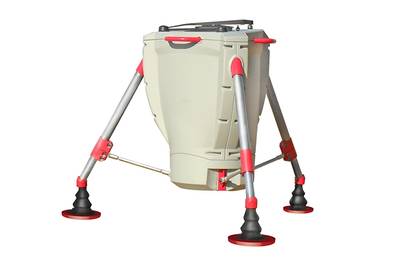 NRG Systems, a subsidiary of ESCO Technologies Inc., has announced that it has acquired a portfolio of advanced technology developed by Pentalum, an Israeli company that specialized in remote sensing solutions for wind measurement.
Founded in 2009, Pentalum pioneered low-cost Lidar solutions that have been deployed by customers in the wind resource assessment, wind farm operations, forecasting, and research markets globally.
Pentalum's principal innovation was their patented Direct Detect Lidar technology that is able to deliver the high precision and reliability of Lidar at a significantly lower cost compared to conventional Doppler Lidar technologies. Pentalum deployed this technology in their SpiDAR Vertical Wind Profiler beginning in 2012 and it is now in use on five continents.
In addition to its favorable pricepoint, SpiDAR is a rugged, market-proven product that measures wind with high reliability and accuracy at the range of heights required by wind farms all over the world. When coupled with NRG-equipped met towers, SpiDAR delivers excellent flexibility, performance, and cost efficiency.
NRG Systems will work with its global partner network to offer sales, technical support and integrated services, such as remote power supply, making this product a truly complete solution for customers around the world.