Norway, Russia to Swap Seismic Data in Oil Search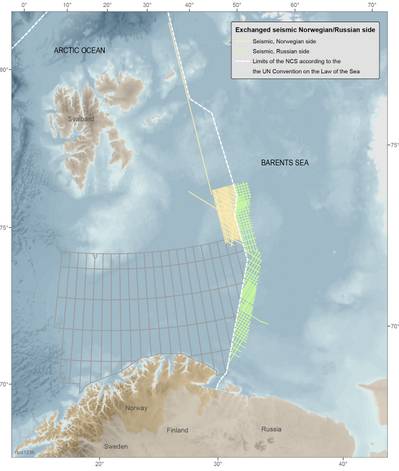 Russia and Norway have agreed to exchange seismic data from the two countries' Arctic maritime border in a bid to help the search for oil and gas, the Norwegian Petroleum Directorate (NPD) said in a statement on Wednesday.
"This agreement is extremely important, it allows us to achieve a better understanding of the regional geological conditions on both sides of the demarcation line and, not least, of geological structures that span across the line," said NPD assistant director of exploration, Stig-Morten Knutsen.
The oil and gas industry uses seabed seismic data to help determine where to drill for petroleum reservoirs.
The agreement between the NPD and Russian petroleum authorities (Rosnedra) entails that both countries will exchange about the same volume of data from the
Barents Sea
.
In May,
Norway awarded
10 new licences in the so-called 23rd licensing round for new exploration areas, which for the first time is granting access to an offshore border zone with Russia in the
Arctic Barents Sea
.
(Reporting by Stine Jacobsen, editing by Terje Solsvik)