Norway Expects Gas Export Price to Fall Until 2021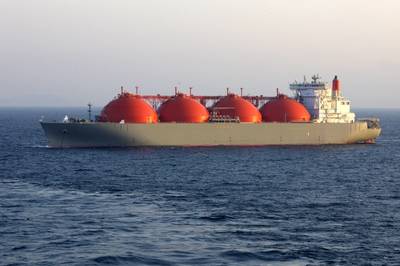 Norway expects its gas export price to fall by more than a quarter by 2021 as increasing global liquefied natural gas (LNG) supplies outstrip growth in European demand.
Norway's 2019 fiscal budget on Monday showed it expects the average price for Norwegian gas to fall to 2.05 crowns/standard cubic meter (sm3) and reach a low of 1.70 crowns/sm3 by 2021, then rebounding in 2022.
The projections are higher than what Norway, Europe's second largest gas supplier after Russia, was expecting in its revised budget in May, when 2018's price was seen at 1.8 crowns/sm3 and 2019 just below 1.5 crowns.
The average price for Norway's gas was about 2.20 Norwegian crowns ($0.2655) per sm3 in 2018.
"Lower gas production in Europe will probably limit the price decline," the budget said, adding that LNG supply to Europe will fall in the period 2022-2025, which will push Norway's gas export prices up again.
Norway expects a long-term price of 1.94 crowns/sme3 from 2026.
($1 = 8.2866 Norwegian crowns)
(Reporting by Lefteris Karagiannopoulos Editing by Alexander Smith)