Japan to Promote Gas, LNG, Hydrogen During G7 Presidency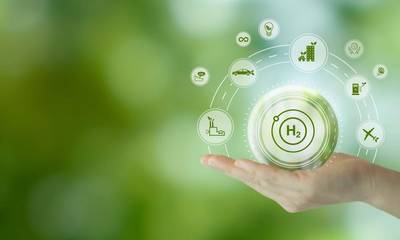 Japan will stress the importance of investment in natural gas, liquefied natural gas as well as cleaner fuels such as hydrogen and ammonia during its presidency of the G7 this year, a source said, but would keep it clean to meet 2050 carbon neutral goal.
Japan, president of the rich-country grouping for 2023, will hold a ministerial meeting on climate, energy and environment in the city of Sapporo on April 15-16, ahead of the main G7 summit in Hiroshima on May 19-21.
Japan expects global energy markets to remain tight for years and it would "emphasise investment into natural gas, LNG, hydrogen and ammonia", the person said. Investments should meet Japan's goal to be carbon neutral by 2050, the source added.
Russia ordered a reshuffle of shareholders in its far eastern Sakhalin-2 LNG project, including Japan, in retaliation for Western sanctions for its invasion of Ukraine a year ago. Russia calls its intervention a "special military operation".
Japan relies on super-cooled gas from Russia's Sakhalin-2 project and would need at least several years to find a substitute, according to market players.
Japan imposed its own sanctions on Russia but still buys its LNG, getting almost 10% of annual LNG imports from Sakhalin-2.
With energy self-sufficiency at only 11%, the lowest level of any G7 members, Japan sees a risk in becoming even more dependent on Russia if natural gas production prospects in the United States do not materialise, the person said.
The government plans to launch a so-called strategic buffer LNG (SBL) - similar to its strategic oil reserves, which are among the world's largest.
It has yet to set out details on how it will secure supplies via short and long-term deals, nor has it identified a company to handle LNG purchases.
In an emergency, the chosen company would sell LNG from the SBL to utilities to avoid supply disruption and the state company JOGMEC would step in to cover for any losses the company might incur, according to the person.
If LNG supplies from Russia were interrupted before the SBL could be established, Tokyo Gas, one of Japan's top LNG buyers, would buy from the spot market or its other long-term deals, and might also ask customers to reduce consumption, Atsunori Takeuchi, executive officer and senior general manager for Tokyo Gas' LNG business, told a conference in Tokyo.
(Reuters)