Emerson, Statoil Ink Collaboration Agreement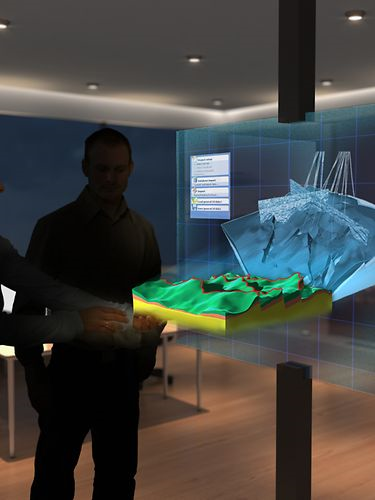 Emerson has signed a collaboration agreement with Norwegian operator Statoil

(STO)

to further develop its Roxar RMS reservoir characterization and modeling software. The announcement is the latest in a series of partnerships between Emerson and Statoil that has spanned many years and includes high-value contracts on a number of Statoil's North Sea fields as well as R&D collaborations.
Under the terms of the three-year agreement, Statoil will share with
Emerson some
of its Intellectual Property (IP) from its internal "'Fast Model Update"' (FMU) workflow that operates within Roxar RMS, with the goal being to make both workflows even more efficient. The collaboration will include knowledge- and experience-transfer from a number of existing and future Statoil internal FMUTM projects within Roxar RMS. Areas that will be covered will include improving efficiencies, quality control (QC) of subsurface reservoir models, the handling and analysis of big data, and information management.
In particular, the collaboration will support advances in Emerson's Big Loop solution that will also be available to other customers. Big Loop is an automated workflow that tightly integrates static and dynamic domains so that they are synchronized throughout the field's lifetime, thereby providing the most comprehensive uncertainty assessment and the best-quantified risk in the reservoir model.
Statoil has been a long-term partner to Emerson and an industry driver for the Big Loop workflow, with projects including the recently completed Total Uncertainty Management program that examined how E&P companies can improve uncertainty management and quantification across the reservoir. Statoil's FMUTM is an integrated and automated workflow for reservoir modeling and characterization. FMUTM connects all steps and disciplines from seismic depth conversion to prediction and reservoir management taking into account relevant reservoir uncertainty.
Emerson's Roxar RMS reservoir modeling software is an industry leading geosciences and reservoir engineering platform for seismic interpretation, geomodeling, and flow simulation. The software enables operators to integrate their data in one place and capture and propagate uncertainties across their workflows.