Colombia's Ecopetrol Reserves Rise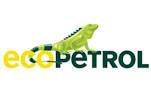 Colombia's Ecopetrol SA said on Monday its proven oil and gas reserves increased 5.7 percent as of Dec. 31, 2014, from the previous year to 2.08 billion barrels equivalent, equal to 8.6 years of output at the company's current production rate.

Out of 355 million barrels of oil equivalent added last year, 271 million came from revisions to existing reserves. Gas discoveries accounted for much of the remainder.

The company added more to its reserves than it took away in 2014, with production of 243 million barrels, or a replacement rate of 146 percent.

The company added 340 million barrels to its reserves in 2013.

Ecopetrol shares have tumbled by about one-third in the last six months alone due in part to the drop in international oil prices. Bogota-traded shares in the company dropped 1.7 percent at 2,090 pesos (84 cents) on Monday.
Reporting by Peter Murphy