BSEE Responds to Oil Platform Fatality in the GOM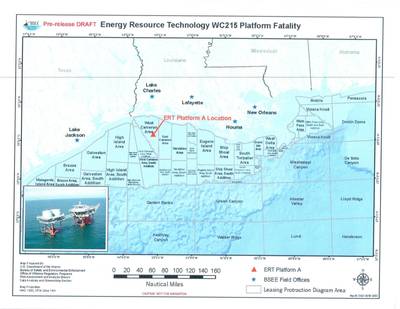 The offshore oil and gas operator, Energy Resource Technology GOM, LLC, a subsidiary of Talos Production LLC, reported that the fatality occurred at approximately 10:30 am on Feb. 17, 2018. The deceased worker was involved in replacing firewater piping at the time of the incident. No other personnel were harmed. There was no pollution as a result of the incident.
BSEE
Gulf of Mexico Region
investigators and inspectors began conducting a thorough investigation into the cause of the fatality over the weekend.