Borr Drilling Aims to Start Paying Dividends by 2020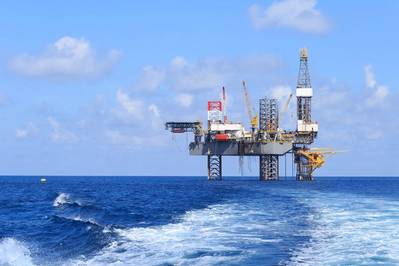 Drilling rig contractor Borr Drilling aims to start paying dividends by 2020, the company's founder and chairman, Tor Olav Troeim, said on Wednesday.
Troeim, a former business partner of Norwegian billionaire John Fredriksen, founded Borr Drilling at the end of 2016 and the company has quickly grown into one of the largest owners of jack-up rigs which drill in the shallow waters.
Schlumberger, the world's top oil service firm, is Borr Drilling's largest shareholder with a stake of 14.2 percent.
"We have an ambition to return a significant part of cash back to shareholders quickly ... if we don't pay dividends in 2020, we have failed," Troeim told Reuters.
"When we get all rigs contracted, there is no reason to sit on cash... We are not going to buy a lot of rigs, we are not going to strengthen the balance sheet," he said on the sidelines of an oil conference.
Borr Drilling said it has paid on average a record low price of $121 million per rig for its 29 high-specification rigs during the oil sector downturn in 2014-2017.
"What I've learned from Seadrill (SDRL) is that you don't build the company through the cycle. You build the company at the bottom of the cycle," Troeim earlier told the conference, referring to Fredriksen-controlled rig company Seadrill.
Seadrill, once the world's largest offshore driller by market capitalisation, emerged from the Chapter 11 bankruptcy process in July after shedding about $6 billion in debts and liabilities.
It was forced to seek protection from creditors after offshore drillers were hit by the longest and deepest market downturn that started in 2014.
The mood has changed since, and the drilling rig owners expect rig rates to start rising again as oil companies need to find new barrels to replenish depleted reserves.
"When the recovery happens, it tends to happen very fast," Troeim told the conference.
However, he also had a warning for the audience.
"This is a cyclical industry... Watch out guys, if you are going to hang until the end, you'll lose all the money."
(Editing by Gwladys Fouche and Ken Ferris)