Angola LNG Plant Sells Cargo to Petrobras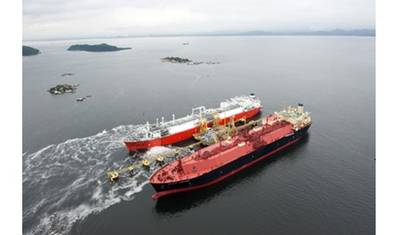 Angola's sole liquefied natural gas (LNG) project has sold a cargo loading over May 12 to 13 to Brazil's Petrobras, two industry sources said on Monday.
The exact price details could not immediately be confirmed but the cargo is priced off the European benchmark National Balancing Point (NBP) gas price, one of them said.
The cargo will be loaded on the vessel 'Sonangol Sambizanga' and will head to Brazil, the source added.
(Reporting by Jessica Jaganathan; Editing by Christian Schmollinger)