Acteon Announces Core Grouting Services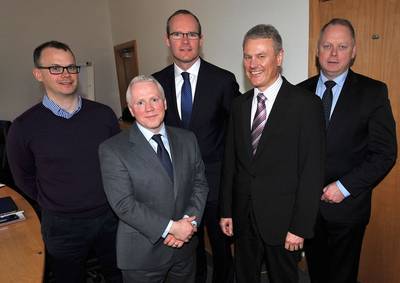 Core Grouting Services, an Acteon company, is a new addition to Acteon's operating company portfolio. Core is a specialist provider of grouting services for foundations on oil and gas platforms and offshore wind farms. Core's grouting capability allows Acteon to offer its clients a complete suite of offshore foundation installation services – from drilling, driving and lifting to grouting.

Bernhard Bruggaier, executive vice president of operations at Acteon, said, "The offshore grouting market has historically been dominated by a small number of companies, and yet there has been significant growth in the sector over the last few years. Core will give clients a genuine new choice of grouting contractor with best-in-class equipment and a motivated and experienced team."

John Paul O'Sullivan, engineering manager, and Colin Barrett, equipment manager, will drive the company's growth from its recently opened global headquarters in Cork, Ireland.

Ivan Harnett, managing director at Core, said, "At Core, we differentiate ourselves on the quality of our service offering. John and Colin have experience on more than 50 offshore projects, and with the strength of their expertise we can work closely with other Acteon group companies to help clients get their projects completed more efficiently and safely than ever before."

Core expects to grow to approximately 50 employees by the end of 2015 as the company extends its project range and expands its capabilities. The new enterprise in Cork was officially opened by Simon Coveney T.D., Irish Minister for Agriculture Food & Marine.

Bruggaier commented, "We selected Cork as the location in which to launch and base the business because of the availability of excellent quality engineers and technicians locally to support the company's growth. Core will continue to recruit talent from the construction trades and will train a workforce for deployment on offshore construction projects."