E.ON Workers to Stage Strikes Over Wages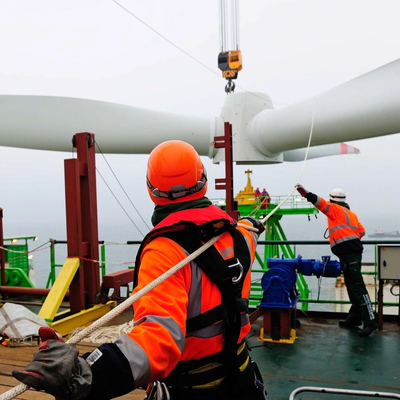 About 10,000 workers at German energy group E.ON have been called on to stage strikes from Monday, Feb. 19, trade union IG BCE said in a statement on Friday, after a second round of wage talks ended without an agreement.

Chemicals and mining workers union IG BCE is demanding a 5.5 percent pay rise for employees in the energy wage group, which includes E.ON's units PreussenElektra and Avacon as well as power network operator Tennet <IPO-TTH.AS>.

Workers at networks unit Avacon will hold strikes on Feb. 19 and those of nuclear unit PreussenElektra will follow a week later with strikes and demonstrations at the Grohnde nuclear plant.

IG BCE said employers had offered to raise salaries by 2.1 percent over 18 months at the latest round of talks last month, with chief negotiator Holger Nieden saying this did not take into account the good economic situation.

"The offer is completely insufficient. It's time to increase the pressure," he said.

German trade union Verdi, which is also negotiating for energy workers, is calling for a 6.0 percent wage increase. It said the next round of talks was scheduled for Feb. 27.

Earlier this month, industrial workers and employers in southwestern Germany struck a hard-fought deal on pay and working hours, setting a benchmark for millions of workers across Europe's largest economy.

The agreement between labour union IG Metall and the Suedwestmetall employers' federation foresees a 4.3 percent raise from April and other payments spread over 27 months.
Reporting by Christoph Steitz and Matthias Inverardi