Vysus Group Acquires Promaps Technology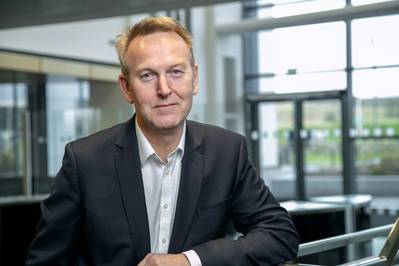 Engineering and technology consultancy Vysus Group has acquired Norwegian based software firm, Promaps Technology.
This is the first acquisition for Vysus Group, which was itself created recently following a strategic carve-out from Lloyd's Register.
As for Promaps Technology, the company was established in 2017 in Bergen, Norway. It has developed software that allows grid owners and operational teams to accurately monitor and predict disruption in electricity grid systems. Features include scenario modeling to determine the impact of factors such as maintenance and adverse weather, as well as risk mapping through reliability and pressure calculations.
The deal, which will see Vysus Group take 100% ownership of the firm, will allow Promaps Technology to continue developing its suite of innovative tools from its headquarters in Norway.
"Vysus Group bolsters its already strong grid connection and power services with the addition of Promaps' software, which it will look to scale beyond the Nordics, bringing enhanced grid connection services to the international energy market to meet growing demand," Vysus said.
The expansion will include targeting Australia, mainland Europe, and the US, as well as additional distribution networks such as gas and hydrogen as the world looks to decarbonise the future energy mix, the company said.
Vysus cited the World Energy Outlook 2020 published by the International Energy Agency (IEA), according to which grid expansion must accelerate over the next decade to connect all new sources of electricity, including renewables, extending grids by 16 million kilometers, 80% more than over the past decade.
"As a result of this demand, Vysus Group plans to increase the investment and development of the technology and personnel to accelerate growth and expansion internationally over the next 12 months," Vysus said.
David Clark, CEO of Vysus Group, said: "As part of the changing energy landscape, we will see significant expansion of power and grid infrastructure to support the electrification of transportation, heating and industrial sectors as the world moves to net zero."
"The increasing complexity grid operators will face with the addition of new generation sources and storage facilities, as well as the significant increase in demand levels, will mean that their ability to predict potential failures will be critical to maintain secure, reliable, affordable power supply.
Founder and CEO of Promaps Technology, Arne Brufladt Svendsen, will continue to lead the business under Vysus Group ownership.
He said: "Vysus Group is an excellent fit to help scale Promaps Technology on a global level. With the company's extensive experience and credentials behind us, we have an exciting opportunity to further develop our software and bring our solutions to the wider energy market. I am very proud of the hard work of the team and our success to date, and I'm looking forward to working alongside the Vysus Group team to grow the business even further."
Vysus Group was acquired by Inspirit Capital in October 2020. Albert Farrant, founding partner at Inspirit said: "We see huge potential for growth in Vysus Group and are pleased to see its first acquisition take place so quickly, which will build on its international credentials in grid and power services. We're looking forward to continuing with this entrepreneurial spirit and this deal promises to be the first in a series of exciting announcements which will take place in the months ahead."