Voith Opens HQ in Houston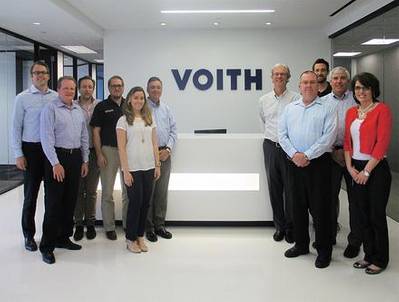 Voith Turbo opened a new Houston, Texas headquarters for the Power, Oil & Gas Division for the region Americas.
Located in the heart of Houston's Energy Corridor, the new office furthers Voith Turbo's commitment to expanding its presence in North America and supporting its oil and gas customers.
"Opening a beautiful new location in the heart of Houston's Energy Corridor shows our commitment to the oil and gas sector," said Ron Wilson, President Americas of Voith Turbo's Power, Oil & Gas Division. "Houston is a worldwide hub for the oil and gas industry, and many of our global customers are located in or frequently do business in the area. With the oil and gas market forecasted to remain a strong and attractive business sector into the future, Voith is committed to providing better support for our customers with expanded sales, application engineering, and project management services."
The new Houston location, off Interstate 10 near Beltway 8, includes a business development and R&D center focused on problem solving and product development. Voith invests approximately four percent of its total annual revenue in research and development.
"Expanding our presence in Houston will allow us to hire and retain the area's top business and engineering talent, placing Voith Turbo at the center of the oil and gas sector both locally and globally." said Wilson.