Vestas Sees US Slowdown in 2017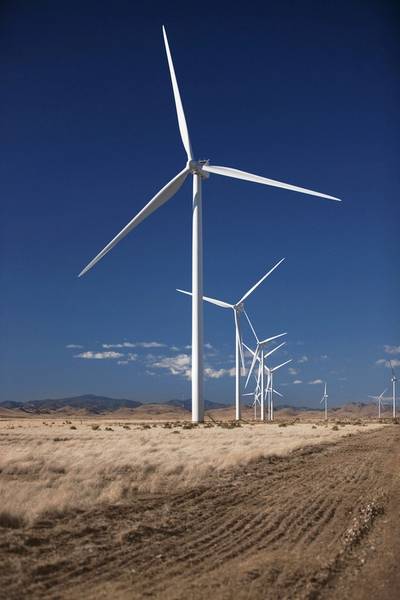 Q3 EBIT almost doubles, exceeds analyst expectations vastly.

The world's biggest wind turbine maker Vestas warned on Tuesday that it expected a slowdown in its key U.S. market next year, overshadowing robust third-quarter results and an upgrade to its 2016 sales forecast.

The Danish company and its peers are benefiting from a new focus on renewables, encouraged by the Paris Agreement on climate change last December and a five-year extension of a key U.S. Production Tax Credit (PTC).

However, while extension of the PTC is positive for the wind power industry, Vestas said it would hit its U.S. business in the near term as it gives investors more time to build their wind farm projects, reducing pressure to get projects built next year.

"The anticipation from managers in the U.S. and the external view on the market is that the activity level in the U.S. will go down from next year," Chief Financial Officer Marika Fredriksson told Reuters in a telephone interview.

The company's shares were down 5.5 percent by 1010 GMT, after gaining 4 percent in early trade after Vestas said it almost doubled its adjusted operating third quarter profit to 433 million euros ($479 million). That was well above a Reuters poll forecast for 312 million euros.

The company said 2016 had proven to be an "extraordinary" year and that it now expects sales to grow to 10.0-10.5 billion euros this year, up from an earlier guidance of at least 9.5 billion. The operating margin is now seen at 13-14 percent for the year, up from 12.5 in the earlier guidance.

"It is the non-Danish investors that are selling the shares now. They believe we have now seen the best from the company, and that they cannot keep up with the tempo we're seeing right now," a broker at Danske Bank Mads Zink said, adding that he was surprised by the strong negative share price reaction.

The United States has generated more orders than any other country for Vestas this year.

Fredriksson said that neither of the two U.S. presidential candidates, Donald Trump and Hillary Clinton, would be able to alter the approved five-year extension of the PTC.

Trump has expressed support for conventional fossil fuels, and a Trump presidency would "in theory" be negative for the renewable energy sector, Fredriksson said, although she said it was difficult to judge what either candidate would mean for the wind energy sector in the U.S.

She is part of a Swedish trio, including Chairman Bert Nordberg and Chief Executive Anders Runevad, who have turned the company around and through cost-cuttings lifted operating margin to levels unprecedented in the industry.

Vestas, however, is set to lose its status as the world's No. 1 wind turbine maker as Germany's Siemens (SIEMENS.NS) and Spain's Gamesa have agreed to combine assets to become the world's largest wind farm manufacturer by market share.

Vestas' share price has risen 20-fold since it was on the brink of bankruptcy four years ago, but it has fallen 10 percent since September as some investors fear a Trump presidency could reduce support for renewable energy.

Democrat Clinton has about a 90 percent chance of defeating Republican Donald Trump, according to the final Reuters/Ipsos States of the Nation project.

By Teis Jensen