Vestas 'Pleased' US Tax Bill Retains PTC Phase-out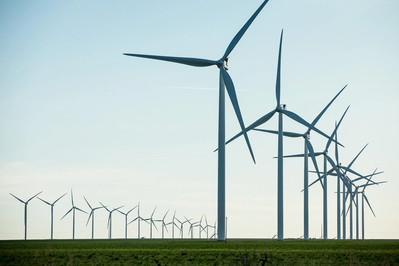 Vestas, the world's top wind turbine manufacturer, said Thursday it was "pleased" the final U.S. tax bill retains a phase-out of production tax credits, after concerns over the bill had shaved almost a quarter of its share price.
"We are pleased that the approved tax bill retains the PTC phase-out,"
Vestas said
, adding it expected the bill would "enable the further growth of the wind energy industry."
The final U.S. tax bill retains the production and investment tax credits for wind and
solar energy that
have spurred investment in these industries. It also eliminates the alternative minimum tax, which would have reduced the value of those credits.
Reporting by Jacob Gronholt-Pedersen and Stine Jacobsen