Unique Group Adds Diving & Industrial Gas Supply Service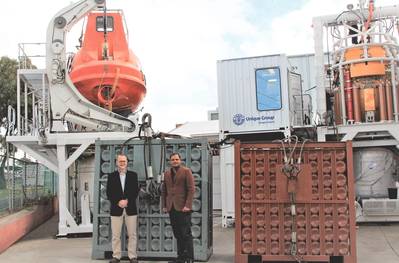 Offshore solutions provider Unique Group said it has extended its offering to include diving and industrial gas supply for the African offshore market from its base in Cape Town, South Africa.
Rodney McKechnie, Group Director at Unique Group, said, "After a rigorous study of the diving industry and the current requirements of customers in the region, it was imperative for our diving division to offer a complete turnkey package inclusive of diving and industrial gas."
The extension of capabilities now includes the full range of diving, welding, industrial, laboratory, test and calibration gases, chemical tanks and gas storage equipment. Unique Group will supply diving gas, specialty gas and gas storage equipment on a sale and rental basis to its diving and life support customers across Africa.
The new service line will be headed by Vishvas Chauhan, who brings with him 15 years of experience in the oil and gas industry with a focus on offshore and onshore gas requirements.
McKechnie continued, "The African market is paramount to the overall success of our diving and life support division and Vishvas' appointment is strategic as we look forward to further strengthen our operations in the region."