This Energy Source Can Support Your Sustainability Goals Without Wrecking Your Budget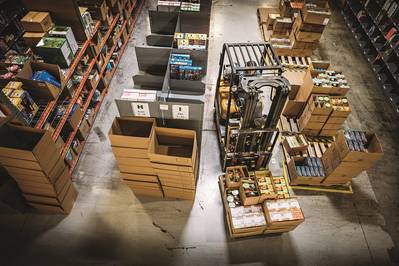 Port operations are so all-encompassing and downright dynamic that they operate almost like miniature cities. So it's no surprise these key transition points in the global supply chain are treated as such by regulators with regard to emissions compliance and air quality standards.
On their path to a cleaner operation, ports can often face outside pressure on their operational budgets. Even the tiniest decision on how to move goods from sea to shore to the nation's thoroughfares can have dramatic impacts on the bottom line. Fortunately, a clean and cost-effective operation can co-exist — depending on the energy source chosen to power vehicles and equipment throughout the port.
Propane is a clean, versatile, and affordable energy source that can provide power to so much of a port's operation. Propane has been a reliable, trusted engine energy source used in the transportation sector for several decades — for both on- and off-road vehicles. Today, propane is used in a wide variety of port applications — both land- and sea-side — including forklifts, port and terminal tractors, light- and medium-duty vehicles, shuttles, and even stationary and mobile power generation.
Ports, or really any operation facing emissions regulations, can find value in using propane. Propane is a low-carbon alternative fuel that produces significantly fewer emissions than gasoline, diesel, and electricity, enabling ports to decrease the negative environmental impacts surrounding their facilities. When it comes to forklifts, best-in-class propane engines can produce up to 94 percent fewer hydrocarbon and NOx emissions when compared with similarly-sized diesel engines, according to an emissions analysis from the Propane Education & Research Council and the Gas Technology Institute.
The study, which analyzed full fuel-cycle energy consumption, greenhouse gas, and criteria pollutant emissions (NOx and SOx), also revealed that propane forklifts can reduce SOx emissions by 76 percent when compared with electric. People often assume that electric is the cleanest choice but overlook the site-to-source emissions required for bringing electric forklifts to market. Site-to-source emissions include those produced at power plants where electricity is generated — many of which are still coal-fired — as well as the emissions during transportation to the facility. Plus, many of the raw materials used to produce batteries are harmful to the environment. For example, the mining and processing of metals such as lithium, copper, and nickel requires a lot of energy and can release toxic compounds that severely impact water quality and, ultimately, human health.
Beyond its low-emissions profile, propane is also non-toxic, so it does not contaminate air, land, or water resources like gasoline and diesel can. The Environmental Protection Agency (EPA) estimates that approximately 39 million people in the U.S. live in close proximity to ports, and these people can be exposed to air pollution output from diesel engines and be at risk of developing asthma, heart disease, and other serious health problems. Operating with propane — an approved clean fuel listed in the 1990 Clean Air Act — can result in cleaner air for people living and working near ports across the country.
Propane gets its reputation as a versatile fuel because of all the applications it can power beyond forklifts. For example, ports can extend their commitment to a low-emissions operation by driving propane autogas vehicles, including port or terminal tractors, light-duty transport vehicles, and work trucks. According to data from the Argonne National Laboratory, propane autogas terminal tractors produce 12 percent fewer lifecycle greenhouse gas emissions than gasoline-powered terminal tractors. And propane autogas vehicles reduce NOx emissions by up to 36 percent compared to diesel vehicles, greenhouse gas emissions by up to 22 percent compared to gasoline vehicles, and up to 45 percent less particulate matter than electric vehicles throughout the full fuel cycle. Again, while electric vehicles often claim to produce zero emissions, it is important to note that emissions may be created by the source of electric power generation or the fleet's choice for required auxiliary heating options — which should be included in the comparisons.
Propane is clean, but that doesn't do anyone any good if it isn't affordable. Fortunately, propane, when compared with gasoline, diesel, and electric, checks that box, too.
Propane forklifts, for example, consistently cost less than other fuels and provide cost savings throughout ownership. Propane forklifts are 30 percent less expensive than electric at acquisition, and Tier-4 requirements can add thousands of dollars to the purchase price of diesel forklifts. Diesel and gasoline both push business owners' fuel expenses up, even more so if they need to install a refueling station on-site. And with electric, the constant cycle of recharging and purchasing new batteries can get expensive fast. with propane, businesses can count on a lower purchase price, plus fuel that costs less. For further savings and peace of mind, they may also be able to lock in a fuel price with their local propane supplier.
Ports can see cost savings with their on-road fleet by using propane, too. Propane autogas provides the lowest total cost-of-ownership of any fuel, in part because of its reliable performance and low costs for fuel, infrastructure, and maintenance. Propane autogas vehicles are typically less expensive to purchase than electric vehicles and natural gas vehicles and they can save up to 50 percent on fuel costs compared to gasoline and diesel. Plus, because propane's a clean fuel, unexpected maintenance occurs less, it doesn't corrode engine parts or require additional filtration and emissions systems, and there aren't expensive add-ons to comply with ever stringent emissions restrictions, like with diesel.
Propane use is expanding in and around the nation's largest ports as it proves to be a clean, versatile, and cost-effective energy solution. Visit Propane.com to learn more about the benefits of propane-powered equipment.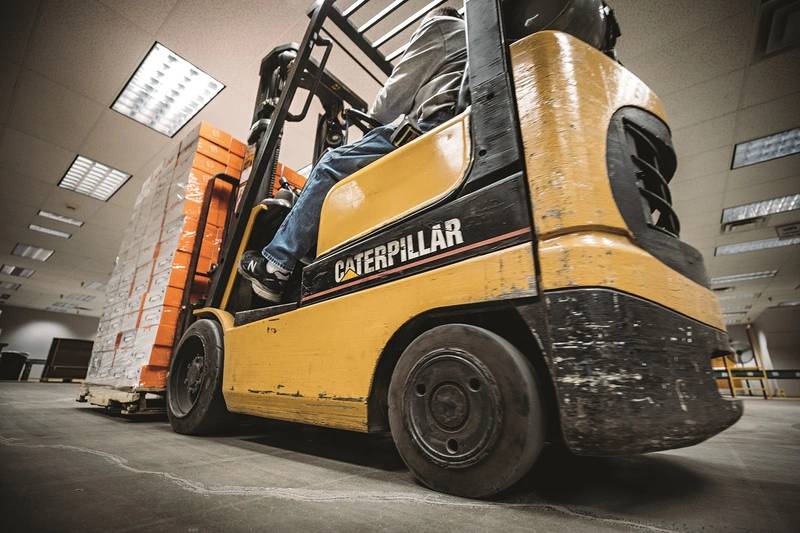 Photo: PERCBy Jeremy Wishart
Jeremy Wishart is director of off-road business development for the Propane Education & Research Council.