Tekmar Strengthens Senior Management Team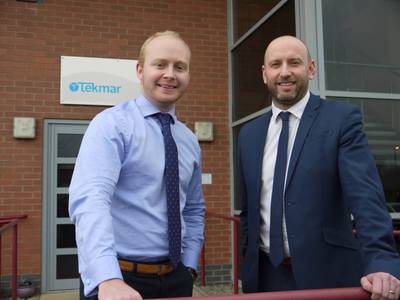 Tekmar Energy Ltd, a leading supplier of subsea cable protection, has strengthened its senior management team with the appointment of Barry Cooper as Operations Manager.
Bringing more than 15 years of experience in the offshore sector, Cooper has served in several senior management and leadership roles in businesses including Technip Umbilicals, GE Wellstream and more recently, DeepOcean.
In his new role, Cooper will be responsible for all operations working closely within the Senior Management Team to ensure products are manufactured to the highest quality, processes are efficient, and the history of excellence in quality and safety is further enhanced.
Prior to joining Tekmar, Cooper was Capex Manager at Technip Umbilicals and GE Wellstream where he lead major investment programs developing both manufacturing and research & development facilities as part of global strategic growth plans. Locations
included Brazil
,
Angola
, Houston,
Malaysia
and the UK as well as leading process improvement initiatives in those manufacturing environments and subsea installations with DeepOcean.
Tekmar's recent growth has seen the company continue to secure multiple renewables contracts, including Race Bank, Rampion and Formosa. In addition to this, Tekmar has experienced consistent growth in the oil & gas subsea sector, despite the recent downturn, and continues to secure work with new and existing customers.