Tampnet Awarded Johan Sverdrup Contract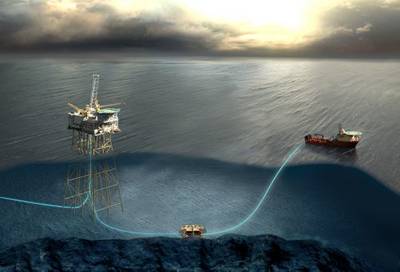 Tampnet, provider of high-capacity, low-latency based telecommunication infrastructure and services for the offshore oil and gas industry, was awarded a contract by Statoil (STO) for connecting the Johan Sverdrup field to their existing 2,500km subsea fiber infrastructure in the North Sea. This contract and turn-key project will optimize and strengthen the telecommunication infrastructure for this modern and digitalized field development.
Tampnet said its offshore network is built with continuous improvement and expansion in mind. Hence, throughout the North Sea the company has a number of potential connection points available for future field developments. Also – continued expansion of the infrastructure adds to the coverage and redundancy of the network, which is also beneficial to existing oil fields.
In addition to the advantages to the Johan Sverdrup field and the offshore industry in general, the project represents an important piece in Tampnet's pursuit of providing the main alternative routes for international connectivity for Norway and Scandinavia – avoiding the often oversubscribed and troublesome routes through continental Europe.
Tampnet CEO, Per Helge Svensson, said, "Tampnet is already becoming a key supplier for the growing data center industry in Norway and Scandinavia, with fiber routes directly into the new and important data center developments. We provide fiber routes between these data centers and their customers in the U.K. and U.S. at virtually limitless capacities, at the lowest possible latencies, through our direct and redundant fiber routes across the North Sea. The connection of the Johan Sverdrup field into our existing infrastructure contributes to the robustness and longevity of the network, Norway's international connectivity in general, and the attractiveness of Scandinavian data centers in the international market. This is also proven by Tampnet now being the main carrier of data traffic for ultra low-latency trading between the stock exchanges of Stockholm, Oslo and London."