Suncor Evaluates Potential Oil-sand Deals as Majors Exit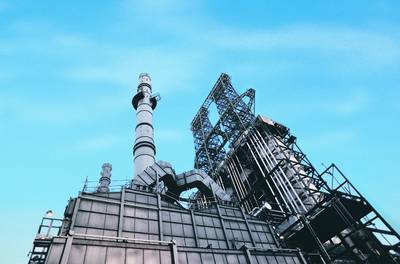 Suncor Energy, Canada's largest energy producer, is still evaluating opportunities for oil sands acquisitions in northern Alberta as foreign oil majors exit the high-cost region, Chief Executive Steve Williams said on Thursday.
However, the company has a high bar in terms of return on investments and did not feel any pressure to agree on another oil sands deal, Williams said.
Calgary-based Suncor bought Canadian Oil Sands and
Murphy Oil
(MUR)
's stake in the Syncrude project last year, making it the majority owner of the 350,000-barrel-per-day project.
This year,
Royal Dutch Shell
(RYDAF)
,
ConocoPhillips
(COP)
and Marathon Oil Corp have dumped about $22.5 billion worth of oil sands assets. In addition, Reuters has reported that
BP Plc
and Chevron Corp are weighing selling their stakes in the sector.
"The exodus from oil sands by a lot of the big international companies I don't think is quite finished yet so there may well be some incredible opportunities," Williams said, speaking on Suncor's first-quarter earnings call.
"I don't think there are many companies out there now with the balance sheet capable of purchase," he added, referring to potential buyers.
Some Canadian energy industry players also say they see a limited pool of oil sands buyers and prices could move lower in response.
International players are pulling out of the oil sands because of factors such as weak global oil prices, the higher cost of operations compared with U.S. shale plays, and limited export pipeline capacity out of western Canada.
The sector is increasingly becoming concentrated in the hands of a few domestic companies, such as Suncor,
Cenovus Energy
(CVE)
and Canadian Natural Resources Ltd.
Oil sands bitumen is extracted through mining or underground reservoir steaming projects that last for decades but require high upfront capital investment.
Williams said the sector required focused operators with deep expertise to develop technology and ensure global competitiveness, and consolidation would give producers more opportunities to leverage infrastructure, reduce costs and improve productivity.


(By Nia Williams; Editing by Bernadette Baum)