Subsea Industries Introduces Ecolast Coating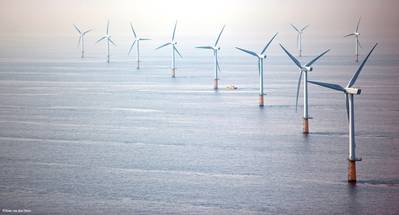 Subsea Industries has launched Ecolast, the latest member in its range of coating systems. This product is UltraViolet (UV) resistant and preserves its color while at the same time offering the corrosion and abrasion protection.

Regular coatings will quickly lose their original color when exposed to the ultraviolet radiation present in sunlight, Subsea Industries said, noting that this is especially problematic when colorfastness is required, as is the case for offshore wind farms, for example.

The bottom part of the tower of wind turbines are all coated in the same regulated yellow. It is essential that the coating used does not change color. In most cases an extra layer of polyurethane is applied to preserve the color. This additional layer is however not abrasive resistant and offers only a temporary fix. A more permanent and less cumbersome solution is therefore needed. Enter Ecolast.

Ecolast is highly resistant against salt, ultraviolet radiation, waves or even ice, its manufacturer said. Mechanical damage to the coated surface is minimized. This is important for (semi-)submerged structures like wind turbines that are located in splash or tidal zones.

Subsea Industries said Ecolast will keep its color because it is highly ultraviolet resistant. Like all other coatings systems in the Subsea Industries family, Ecolast is also unaffected by corrosion. As a result no repaint is required once the coating has been applied, safeguarding the color and the integrity of the structure or vessel.

Application of Ecolast is done in two homogenous layers, with no need for primer or any other extra layer.