Subsea Energy Production Beats Topside Method Says ABB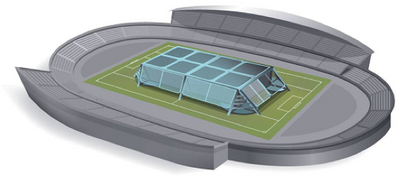 ABB recently entered a partnership with international energy company Statoil (STO) to develop power solutions for subsea oil and gas production. A key challenge they identify is to develop reliable long-distance power transmission technology and to build components that can function for several decades at depths of up to 3,000 meters.
The subsea industry has gained worldwide importance as oil companies strive for increased recovery and venture towards remote and deep waters in the hunt for new oil and gas fields. Increasing investment in offshore oilfield development is driving a subsea market that is estimated to grow 18 percent annually (CAGR); set to reach around $100 billion by 2020.

Subsea production is more cost-efficient, improves energy efficiency and safety for both the environment and personnel. As no topside installation is needed, and the equipment on the seabed is maintenance-free, operators can reduce electricity consumption and eliminate offshore travels.

Recent developments in subsea technology mean that more and more advanced operations are being moved from the platform to the seabed. The first subsea pumps are operational, the first subsea compressors are on the way and the next big step will be subsea separation of oil, gas, water and sands, which accumulates in the well stream.

Alongside this market development, technologies that deliver more power to the seabed efficiently and reliably over long distances must keep pace for the oil companies to ultimately be able to realize what they refer to as 'subsea factories', with the goal of placing the entire processing system on the seafloor by 2020.

In 2009, ABB provided Statoil's 'Tyrihans' field with a ground breaking drive system. It provides power and control for water injection pumps 285 meters (m) below sea level through a 31 kilometer (km) subsea cable from the variable speed drive on the 'Kristin' platform. This was a world record at the time, but it is already about to be surpassed.

Gas compression world-first and subsea separation the next big step
At the Åsgard field, submerged 220 m under water off the Norwegian shore, Statoil has installed a characteristic yellow subsea template. It is almost as big as a football field and ready to host the world's first full-scale subsea gas compression system. The gas compression solution will boost declining gas pressures from the Midgard and Mikkel reservoirs, allowing stable production to continue. Recovery is expected to increase by around 280 million barrels of oil equivalent. It will be operational from 2015.
Statoil approached ABB for a system that could transmit enough power over a distance of 43 km between a variable speed drive on the floating production facility 'Åsgard A' and the compressor motor on the seabed, with the highest voltage and frequency ever delivered. In a joint R&D project with Statoil, ABB had already developed and qualified a variable speed drive system designed to avoid harmonic disturbances and voltage drops. The system is designed to provide reliable power and optimize the speed of the compressor, and consists of a drive and transformer on 'Åsgard A' and a cable to the transformer and the motor on the seabed.

The next big step for subsea operations will be to separate oil, gas, water and sands close to the well. Subsea separation saves a lot of energy, as the entire stream does not have to be pumped from the seafloor to the platform. The result is that less water and sand have to be discharged back into the sea.

In the oilfields of the future, there will be less need for surface platforms, and 'subsea factories' may become a more common solution. In many cases it will be the only way to recover resources from smaller oil and gas fields and the only way to access remotely located oil fields, for example, under ice.

Benefits of subsea to shore
Another recent trend has been to avoid use of surface facilities and tie the subsea production system directly back to shore. This often means pipeline, power and communication distances of 100 km or more, at depths of more than 2,000 m under water in freezing temperatures.

It is likely that this trend will continue, particularly for arctic and environmentally sensitive areas where offsets of up to 500 km have been envisioned.

And when these systems need pumps and compressors to increase recovery they will require large amounts of electrical energy to be transferred and controlled from shore.

Investing in the subsea vision
However, transferring energy over such distances with acceptable losses is in itself a challenge. To solve some of the challenges ABB and Statoil recently entered a joint industrial program (JIP), that entails development of technologies to supply electrical power for subsea pumps and gas compressors, as well as providing power conversion systems. The JIP will provide solutions for transmission of electrical power up to 100 megawatts (MW) over a distance of 600 km and to depths of up to 3,000 m.

The JIP is the outcome of an extensive subsea electrification study performed by Statoil and ABB. The main objective behind the development effort is to provide a cost-efficient and reliable solution using a single cable to control subsea equipment over long distances, rather than multiple cables for each component.

The five-year program is pivotal to the development of technologies required to power and control large-scale subsea pumping and gas-compression projects planned for the Norwegian continental shelf, the Gulf of Mexico and other places around the world.