Sinopec Building LNG Storage Tanks at Tianjin Terminal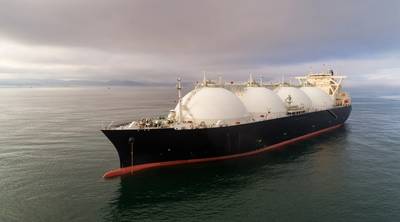 China's energy giant Sinopec has started building storage tanks in the second phase of its Tianjin terminal project to receive liquefied natural gas (LNG), the company said in a statement.
The plan for the second phase is to have five LNG tanks, with storage capacity of 220,000 cubic metres each, and a new berth for LNG vessels.
After the project is completed in end-2021, the LNG receiving capacity at the terminal will expand to 10.8 million tonnes per annum from the current 6 million tonnes.
So far, the terminal has received 11.21 million tonnes of LNG since the first phase of the project was launched in March 2018.
(Reporting by Muyu Xu and Shivani Singh; Editing by Krishna Chandra Eluri)