Signs of Recovery in the US Gulf of Mexico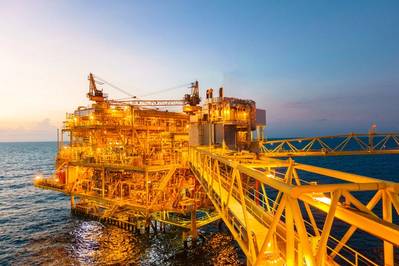 Today's U.S. auction of Gulf of Mexico exploration leases drew tepid response from oil companies, but marked notable progress for an industry still in a state of recovery.
"While not a barn burner, Lease Sale 251 tops the previous Gulf sale in terms of increased participation, increased competition for offerings, and bid amounts," said Randall Luthi, president of the National Ocean Industries Association (NOIA). "In addition, bidding activity demonstrates both continued interest in deepwater tracts and renewed interest in shallow water tracts."
Luthi continued, "The operating environment in the U.S. Gulf of Mexico shows tangible signs of improvement pointing to an industry that is poised to shift into high gear; oil prices are higher, revisions to overly burdensome regulations are in the works, rig rates and supply chain prices are more competitive, and companies have improved the efficiency of their operations. The results of today's sale reaffirm the paradoxical state of an offshore energy industry in slow recovery mode; the future is bright, but shifting out of reverse takes time."
Gulf of Mexico Lease Sale 251, the third offshore sale held under the 2017-2022 Outer Continental Shelf Oil and Gas Leasing Program, generated more than $178 million in high bids for 144 tracts covering 801,288 acres in federal waters of the Gulf of Mexico. A total of 29 companies participated in the lease sale, submitting nearly $202.7 million in bids.
Exxon Mobil, which bid $40.5 million for its parcels in total, was awarded 25 blocks, the largest of any company, followed by BP with 19 high bids and Hess and Equinor, which each had 16. Smaller companies Talos Energy Offshore, Houston Energy and W&T Offshore were among the top 10 high bidders.
"The Gulf of Mexico is a long established oil and gas province and many of the blocks offered at today's sale have been offered many times before," said Principal Deputy Assistant Secretary Kate MacGregor. "Today's results demonstrate a steady interest as serious innovation and engineering continues to unlock new energy resources deep below the seabed."
"Today's lease sale is yet another step our nation has taken to achieve economic security and energy dominance," said Deputy Secretary of the Interior David Bernhardt.