Siemens CEO Tries to End Row with Iberdrola Over Siemens Gamesa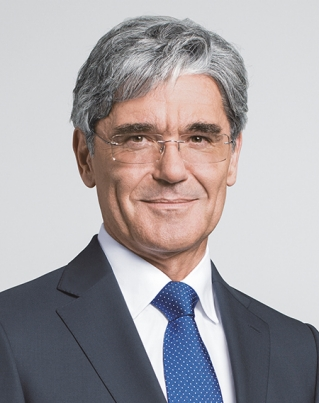 Siemens on Wednesday tried to end a dispute with Spanish utility Iberdrola (IBE.MC) over Siemens Gamesa, the world's second-largest wind turbine maker in which they both hold significant stakes.

Iberdrola has viewed critically Siemens (SIEMENS.NS)'s large influence over Siemens Gamesa following last year's merger, which left Iberdrola with an 8.1 percent stake in the combined entity, compared with Siemens's 59 percent.

Iberdrola had been Gamesa's top shareholder before the tie-up.

"Iberdrola is both a very valued customer and an important shareholder of Siemens Gamesa. We're long term partners in many ways," Siemens Chief Executive Joe Kaeser said after meeting Iberdrola CEO Ignacio Galan earlier on Wednesday.

Kaeser said Siemens and Iberdrola had an ongoing and open dialogue on different levels, adding this would continue going forward.
Reporting by Christoph Steitz and Jose Elias Rodriguez