Shell's New Energies Boss Gainsborough to Step Down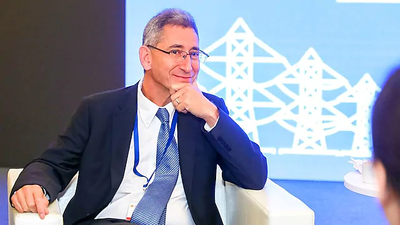 Royal Dutch Shell's head of New Energies Mark Gainsborough announced on Thursday he was stepping down after setting up and leading a rapid expansion of the company's renewables and low-carbon business over the past four years.
Gainsborough will be replaced by Elisabeth Brinton on April 1, the 39-year Shell veteran said in a post on LinkedIn (LNKD). He will leave the company at the end of the year.
Brinton, a Silicon Valley and utility industry veteran, joined Shell in 2018 and is currently vice president for strategy at the New Energies, according to her LinkedIn page.
A Shell spokeswoman confirmed the moves.
(Reporting by Ron Bousso; editing by David Evans)