Seadrill Suggests Consolidation for Drilling Market Recovery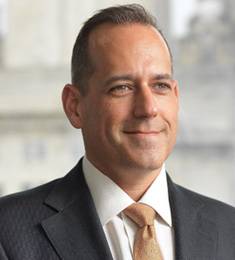 On Tuesday, Seadrill (SDRL) CEO, Anton Dibowitz said consolidation of smaller offshore oil rig companies would help boost drilling market recovery in the drilling market. The statement comes a day the offshore rig firm emerged from Chapter 11 bankruptcy proceedings.
Seadrill started trading new shares on the New York Stock Exchange and plans to list new shares on the Oslo Stock Exchange by end of July.
Shares of Seadrill, controlled by Norwegian-born John Fredriksen, opened at $25 a share, but slid to $18 a share by 11:08am (ET).
Seadrill had to seek protection from creditors last September after being hit by prolonged oil market downturn which started in 2014.
Oil prices have partly recovered since hitting a low in January 2016, and demand for drilling rigs is up.
While there has been a lot of talk about the need to consolidate fragmented rig market, there have only been a few significant deals so far.
Ensco acquired Atwood Oceanics (ATW), and Transocean (RIG) bought Songa Offshore last year, while Borr Drilling took over Paragon Offshore this year. Danish shipping group A.P. Moller-Maersk has not yet found a buyer for its offshore drilling division, Maersk Drilling.
"Whether it (consolidation) comes from us or from smaller competitors, it will be positive," Dibowitz said. Seadrill itself was "comfortable" with the size and composition of its fleet, which includes 19 floating rigs and 16 jack-up rigs, he added.
Dibowitz said the upturn in the market was becoming stronger with the numbers of tenders and opportunities increasing. He said the North Sea market had been "particularly attractive," while demand for deep and ultradeep water drilling was up in Brazil, West Africa and U.S. Gulf of Mexico.
Reporting by Nerijus Adomaitis