Russian Oil Revenues Falling Because of Price Cap -US Official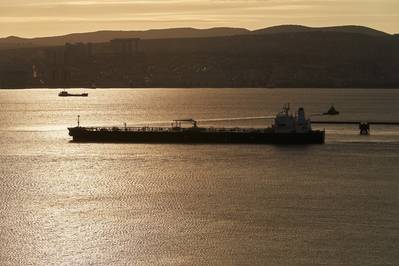 Russian oil revenues are falling due to the price cap that Western countries imposed on its crude oil shipments and, ahead of further caps on Russia's oil products, Europe is well positioned to manage any price pressures, a U.S. Treasury official said on Wednesday.
The Group of Seven countries, Australia and the European Union will extend sanctions on Russia for its war in Ukraine by putting a price cap on its oil products, such as gasoline and diesel, on Feb. 5. The coalition placed a $60 per barrel limit on sea-borne Russian crude oil sales late last year.
Russia is losing a great deal of money daily because of the cap, the senior Treasury official told reporters in a teleconference.
"For every dollar Russia is not getting in revenue, that's one less dollar they can use propping up their economy, or investing into weapons they need to fight this illegitimate war in Ukraine," the official said.
The official did not estimate Russian revenue losses from crude oil shipments. But the cap has increased shipping costs on some Russian oil cargoes because it forces countries that want Russian oil above the cap to use a shadow fleet of non-Western ships and risk using "less trustworthy" insurance, the official said.
U.S. officials say the cap is "institutionalizing" price discounts for Russian oil pursued by big petroleum consumers, including India and China.
The U.S. Treasury Department is looking at a widening spread between benchmarks for Russian oils to the international Brent oil price to see a partial picture of how Russia's revenues are being affected.
Russian Urals grade crude for delivery to Europe was quoted at about $53.43 on Wednesday, maintaining a recent steep discount to benchmark Brent crude , which was trading at $82.67.
Russian Deputy Prime Minister Alexander Novak said on Wednesday that oil producers in the country have not had difficulties in securing export deals despite the Western sanctions and price cap.
But Novak acknowledged that the main problems for Russian oil was the wide discount to international benchmarks and rising freight costs.
U.S. Treasury Secretary Janet Yellen said on Tuesday that senior Russian officials have admitted the price cap was cutting into Russia's oil revenues.
Several senior U.S. Treasury officials met with European government officials and industry market players this year about the cap on crude and the coming limits on oil products.
Europe can withstand pressures on oil products this winter brought about by the war because it has accumulated diesel supplies and because of warmer-than-expected temperatures, the Treasury official said. As a result, some cheaper Russian diesel could end up being sold to countries in Africa and other places that have suffered high oil prices in the last year due to the conflict in Ukraine, the official said.
(Reuters - Reporting by Timothy Gardner; Editing by David Gregorio and Josie Kao)