RCG Opens Vancouver Office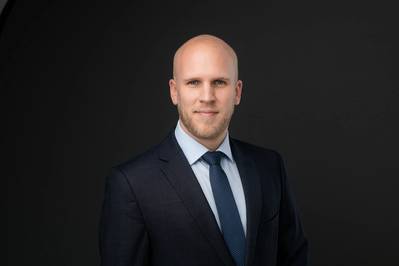 Sector-specialist advisory firm The Renewables Consulting Group (RCG) said it has appointed Matthew Irvine as Director and head of a new office in Vancouver, Canada., as the firm looks to strengthen its local presence in North America and deliver long-term market support for technical advisory clients.
Irvine will lead a team that provides technical advisory solutions for financial sponsors and corporate clients. He joins RCG from Wood, where he was responsible for business operations and strategic development of the Americas wind and solar advisory service line. He is a recognized expert in technical advisory and due diligence services, having supervised over one hundred bank-grade due diligence assignments (culminating in over C$10 billion worth of investment,) including onshore wind, offshore wind and solar M&A, tax equity and lender's independent engineer mandates. His appointment strengthens both RCG's due diligence platform and North America leadership team.
Sebastian Chivers, RCG's CEO, said, "Matt will focus on continuing to grow our transaction services practice with Canadian clients and building a leading expert services team from a new Vancouver office to also support the wider US and LatAm markets with industry leading technical advisory."