Petrochemicals: Weak Margins Sweep Asia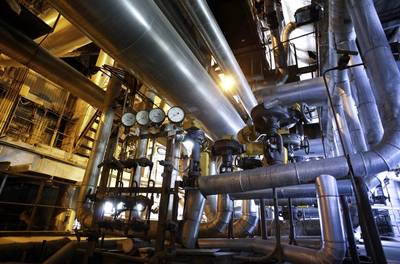 Asian petrochemical makers, who are unable to pass down sky-high feedstock costs, are resorting to run cuts or extending cracker shutdown periods to tie through the bad times.
The gloom was evident across South Korea, Asia's top naphtha importer, as well as Southeast Asia as crude-derived naphtha premiums were recently either setting new records or were near record levels because of a supply crunch following drone attacks on Saudi oilfields in mid September and heavy refinery maintenance.
Buyers are even more concerned now given mounting tensions between the United States and Iran after U.S. air strikes killed the commander of Iran's elite Quds Force and an Iraqi militia chief. Crude prices have spiked after the attack.
"The market is so volatile. Who knows what Iran would do? It's sad for petrochemicals as demand for the product is bad but feedstock costs are high," said a naphtha buyer.
Typically, naphtha prices should be $250 to $300 a tonne below ethylene prices.
But at present, the difference is not even at $100, said the buyer.
In South Korea, top petrochemical maker LG Chem said it will lower its overall average cracker run rates to 95% from full capacity this month.
LG Chem owns two crackers that have a combined capacity of about 2.4 million tonnes per year (tpy).
KPIC, the country's smallest cracker operator with a 800,000 tpy unit, will operate its cracker at around 90%, down from 100%, until the end of this month.
Similarly, cracker throughput at Malaysia-based Titan, owned by South Korea's Lotte Chemical, and Singapore PCS is also down to 90% from full capacity.
These two companies have a combined cracker capacity of 2.4 million tpy.
In the Philippines, JG Summit Olefins has delayed the restart of its 320,000 tpy cracker to the third week of January from December following maintenance and expansion works which will raise the capacity to 480,000 tpy, industry sources said.
At least three cracker operators in Japan, Asia's second largest naphtha importer, have cut runs but this could not be confirmed as participants were away on year end holidays.
The last time when naphtha crackers had to cut runs to combat weak margins was in 2008 during the financial crisis.
(Reporting by Seng Li Peng; additional reporting by Jane Chung; Editing by Shri Navaratnam, Raju Gopalakrishnan)