Petrobras to Resume Building Its Own Platforms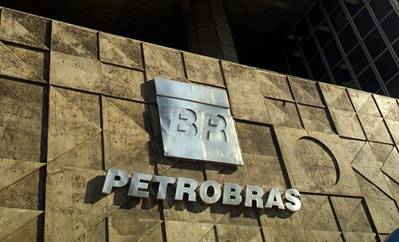 Brazil's Petroleo Brasileiro SA will build its own oil platforms again from 2023, regardless of who wins the presidential election next month, an executive at the state-run oil company said.
Petrobras' 2019-2023 business plan, set to be released in December, should include a resumption of platform construction thanks to the company's improving finances, Petrobras' director for production and technology development Hugo Repsold said.
"We will build platforms independently of who is president," Repsold told Reuters on Wednesday night, on the sidelines of an oil event in Rio de Janeiro.
"We weren't building platforms because we were poor. When you're poor, you take a taxi, you take an Uber, but you don't buy a car. Now Petrobras is getting more financially healthy and it will begin making platforms," he said, adding that all platforms needed through 2022 have already been contracted out.
The move would mark a departure from recent practice by the world's most indebted oil company of leasing platforms from companies like SBM offshore (IHCB.F) or BW Offshore (XY8.F).
Repsold's comments came just weeks before the most unpredictable election in a generation, which features candidates floating everything from privatizing Petrobras to clawing back oil areas already handed out to private companies.
(Reporting by Alexandra Alper and Marta Nogueira Editing by Keith Weir)