PDVSA Escapes Bonaire Restrictions - for now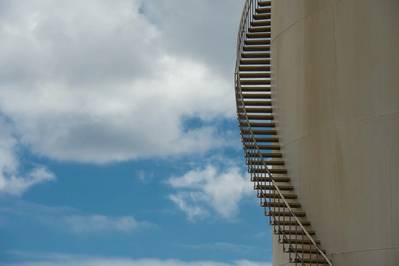 A regulatory agency has decided not to impose restrictions on Venezuelan state-run oil company PDVSA's operations at its terminal on the Dutch Caribbean island of Bonaire after receiving new repair assurances, the Dutch Human Environment and Transport Inspectorate (ILT) said on Wednesday.
The Caribbean island in December said PDVSA could lose its license to operate the
oil storage facility
, which is essential to Venezuelan fuel oil exports, if it could not fulfill regulators' maintenance demands.
The authorities had asked PDVSA to commit to a remediation project that involved firm financial commitments. In the meantime, several oil tanks were shut because they were not in compliance with regulations, according to a company source.
The agency said on Wednesday that PDVSA has demonstrated it has the financial resources to urgently address the key overdue maintenance. The first payment was made several weeks ago, according to the source.
"The ILT will not impose administrative coercion to the Bonaire Petroleum Corporation NV (BOPEC) for the time being. (It) will not shut down the use of the piers at the company," the agency said in a statement.
But "sharpened supervision" will follow to ensure the maintenance work is accomplished in a proper and safe way, the agency added.
A series of inspections are planned this year to verify BOPEC is taking steps to comply with the regulations. Penalties and new restrictions could be imposed if the operator does not comply, the ILT said.
BOPEC, fully owned by PDVSA, has held an environmental permit since 2014, but suffered "serious delays" in the maintenance of storage tanks, pipes, piers and electrical installations, according to the ILT.
The 10-million-barrel oil terminal is critical to PDVSA's logistics in the Caribbean, and its closure could hurt fuel shipments to customers in Asia at a time when the OPEC-member country is desperate for export revenue.
Reporting by Gary McWilliams and Marianna Parraga