Oil Rises as OPEC Acts, U.S. Inventory Falls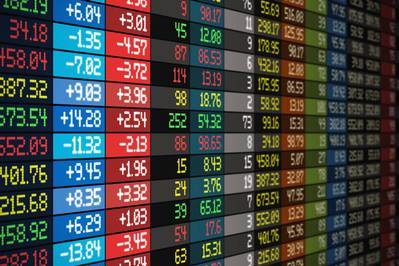 Oil prices rose more than 1 percent on Thursday, as large drawdowns in U.S. inventories and growing support for continued OPEC output cuts boosted confidence that a seemingly insurmountable glut might finally diminish.
Brent was 69 cents higher, or 1.4 percent, at $50.91 a barrel by 12:07 p.m. EDT (1607 GMT) after hitting a high of $51.16. U.S. light crude oil was up 68 cents at $48.01.
U.S. crude stockpiles posted their biggest weekly drawdown since December as imports dropped sharply, the U.S. Energy Department said Wednesday, while inventories of refined products also fell.
"People are hinging the optimism today on the recent drawdown in inventories and I think that might last as long as we don't have another inventory build," said Stewart Glickman, head of energy research at CFRA Research in New York.
In recent days major producers have voiced support for extending last year's deal from the Organization of the Petroleum Exporting Countries and other producers to cut supply.
Iraq and Algeria said they were in favor of extending that deal, which cut output by almost 1.8 million barrels per day (bpd) during the first half of the year.
OPEC meets on May 25 to decide on production policy for the second half of 2017, and most analysts expect the group to extend cuts until at least the end of the year.
On Thursday, non-members Turkmenistan and Equatorial Guinea said they would join the cuts, though they are smaller producers. Equatorial Guinea, which is Africa's third largest oil producer, said it had support from Saudi Arabia to join OPEC.
In a report on Thursday OPEC announced group production was down in April. Saudi Arabia's production was higher, although Riyadh continues to produce less than agreed under the deal.
While OPEC and producers have reduced output there have been few signs that supply has fallen significantly as other producers have shielded many key customers, especially in Asia, from cuts. In addition, OPEC also sees more supply coming from non-member countries such as the United States.
The cartel raised its estimate of total oil supply growth from non-OPEC producers this year to 950,000 bpd from a previous forecast of 580,000 bpd.
U.S. oil production <C-OUT-T-EIA> continued to rise, jumping above 9.3 million bpd last week, the highest since August 2015.
By Julia Simon