Oil Falls as OPEC Output Rises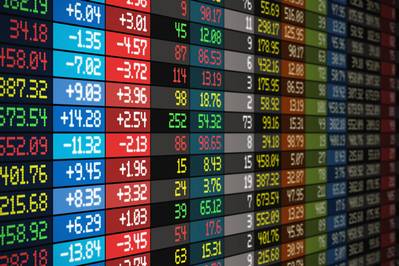 Brent crude fell Monday as supplies from Saudi Arabia and Russia rose while economic growth stumbled in Asia amid escalating trade disputes with the United States.
At the same time, U.S. crude strengthened mid-session, buoyed by concerns about supply levels at the Cushing, Oklahoma delivery hub.
Brent crude fell $1.42 to $77.81 a barrel by 12:37 p.m. EDT after touching a session low of $77.59. U.S. light crude rose from 7 cents to $74.23 a barrel.
The premium for U.S. crude for the front month compared with the second month widened to as much as $2.21 a barrel, the most since August 20, 2014. The move indicates that the market expects supply shortages to be more severe in the short term.
Genscape said U.S. crude inventories at Cushing had fallen during the week.
Cushing supplies are down partially due to an outage in Canada. Production at Syncrude, Canada's oil sands facility near Fort McMurray, Alberta is likely to remain offline at least through July, reaffirmed a Suncor Energy, Inc. spokeswoman.
While U.S. crude was bolstered by supply concerns, a flurry of announcements over the weekend unsettled oil markets.
"There seems to be great uncertainty about how much oil will be added to the supply side of the market," said Gene McGillian, vice president of market research at Tradition Energy, referring to how much Saudi Arabia's spare capacity will be able to offset shortages around the world.
U.S. President Donald Trump tweeted on Saturday that Saudi Arabia's King Salman bin Abdulaziz Al Saud had agreed to pump more oil, "maybe up to 2,000,000 barrels." The White House later walked back the comments.
Saudi Arabia's output is up by 700,000 barrels per day (bpd) from May, a Reuters survey showed, and close to its 10.72 million bpd record from November 2016.
Production from the Organization of the Petroleum Exporting Countries increased by 320,000 bpd in June, according to a Reuters survey published Monday. The 12 OPEC members with supply reduction targets increased output by 680,000 bpd compared to May.
Russian output rose to 11.06 million bpd in June from 10.97 million bpd in May, the Energy Ministry said on Monday.
U.S. production has soared 30 percent in the past two years, to 10.9 million bpd, meaning the world's three biggest oil producers now churn out almost 11 million bpd each, meeting a third of global oil demand.
Reporting by Jessica Resnick-Ault and Andres Guerra Luz